Posts Tagged '#HappyNewYear'
At this time of year everyone takes stock in some way. We look back at the past year and ask ourselves how it was for us, what we liked and didn't like about it, what we could have done better, and what we have learned to take forward into next year and beyond. In doing so we have plenty of help from the media: those news reviews of the year on TV, the various end of year 'awards' pieces so beloved of newspaper and magazine columnists, and the (not) really uplifting montages of those public figures who have died in the past year. I blog with WordPress (other blogging hosts are available) and each year they contribute to this by providing their authors with a brief report on our blogging year. I have now had four of these and have opted to repost them here each year as a kind of record, as much for my own amusement as for yours, but they are building into a little catalogue now. I posted the latest earlier today: here, if you missed it (how could you? where were you!).
Previously I have posted these without really thinking much about what they have meant for my blog but there has been a big change this year, which encouraged me to look more deeply. In both 2013 and 2014 I received over 20,000 page views, whereas in 2015 this reduced to around 11,000. I know I'm not the most regular or consistent of bloggers but I didn't think I deserved that! But the big numbers hide some important pieces of information for me. Since the early days I have linked my blog to the US site Blogsurfer, which has given me a major part of my traffic: in 2013 and 2014 it accounted for around 17,000 page views each year. But 2015 has seen a massive decline in these numbers, and it has only produced around 4,000 views. Turning that around gives me a large increase – from 3,000 to 7,000 – in non-Blogsurfer traffic. I have no idea why Blogsurfer has dropped off, although there have been several occasions when the site has been down, but these wouldn't account for that much difference. I can only assume that the user numbers for the site as a whole have fallen, or that its users are fed up with me! The other piece of data that is very important to me is the actual number of blog followers. The figure shown here includes all of the ways in which I link my posts, including Twitter, which is the biggest by a distance. This masks the actual number of followers who have chosen to read what I write. As of today these reached 200, so thank you everyone. Looking back, 34 of those have joined since I started this year's #NaBloPoMo, which makes my stated decision not to take part in this again in 2016 possibly short-sighted!
I have enjoyed much more interaction around my posts recently, which is hugely encouraging. There is nothing better for a blogger than to know that someone has read a piece, been interested by it and has felt something in it to prompt a comment. If we're honest, writing a blog would be pretty pointless if we only had family and pets as readers, wouldn't it! I've said before that I am planning some changes for my blog, and I intend to post more on mental health and retirement issues. But the past two months have shown me that I mustn't do that at the expense of the occasional ramblings which seem to strike a chord with you. So you will still be entertained (?) by my odd thoughts on aspects of life, and by my selections of music and videos.
A fellow blogger made the point to me that her WordPress review told her that people were still reading her older posts and that she should do something about this. My reply was that the same thing happens to me and I am happy to see it. I have a number of posts that I still enjoy seeing again when I look through my back catalogue – some of which I have updated and recycled when the mood took me. In 2013 I posted No Sex Please, We're British in response to one of WordPress' daily prompts, and that is one of my most read posts of 2015. Tagging a post with 'sex' is a good way of drawing attention from search engines – and of instantly disappointing people!
The post from this year which meant most to me was
Don't Give Up
, which marked my coming off anti-depressants after four years. This attracted a lot of likes and comments, both here and on Facebook, some of those from people who have been with me for the journey since I was first diagnosed with depression and then, a year on, from when I started this blog. I may post all sorts of other things but at the heart of what I'm doing here is my passion for supporting those who have mental illness, in the hope that in my own small way I can offer them some support and help remove the stigma that still, sadly, attach to those of us who have ever been diagnosed with such an illness. I suffered this again this year, from a now ex-friend who should have known better than to judge me. Wrongly, as it turned out. Her loss though, not mine. This is why I have called this post
New Beginnings?
– that question mark is very important, as recent followers may not be aware of this, and what I will be doing in 2016 may seem new to them. But for me it is a continuation of what I set out to do.
I have one final and very personal thought from 2015. When I started this blog it was at the instigation of my counsellor, who wanted me to turn what I had been writing for him as part of our therapy sessions into a blog, for others to read. At around the time that I was going through this I met someone via Twitter and we became good friends. She was an amazingly creative and funny person, who had suffered much more than her fair share of the horrible things that life can throw at us, but bore it all with wit, courage, charm and determination. She was the most wonderfully supportive follower of my blog, from when it first started, and we used to chat for hours about anything and everything. Throughout this period she was ill and being occasionally hospitalised, and this took a turn for the worse when she was diagnosed with cancer. But she recovered – so typical of her! Then life played its last and most cruel trick. Within weeks of being given the all clear she began to suffer debilitating migraines, which turned out to be brain cancer. Sadly, this was one battle too many, even for her, and she was taken from us in July. I don't make New Year's Resolutions, but if I did the one for this blog would be to honour her memory and the support she gave me by doing more to support others. I am just one small cog in the great scheme of things but if I can help one person in her memory I will feel I have done a very little towards that. Cyd, I owe you that for your friendship and support.
I hope you will stay with me for the ride. Happy New Year!
Categories:
New Beginnings?
#blogs, #cancer, #caring, #depression, #encouragement, #experience, #friendship, #HappyNewYear, #life, #mentalhealth, #NaBloPoMo, #Stigma, #support, #Twitter, #WordPress
As ever, WordPress have prepared a 2014 annual report for my blog. I've shared the previous two so am maintaining continuity with this one. Although total figures were slightly down on 2013 – I only managed to fill the Sydney Opera House 7 times this year, compared with 8 last year – I'm still very pleased that so many have taken the trouble to read some of my ramblings. Considering that I had a 7 month break from blogging I'm grateful to you all for staying with me. Thank You!!
I'm planning to be a little more regular with my blogging in the New Year and I hope that you'll enjoy what I do. If so, please spread the word: tell all your friends and family! The more the merrier! All bloggers appreciate their readers – it's good to have some validation of what we write – so I look forward to an ongoing virtual relationship with you all. Happy New Year!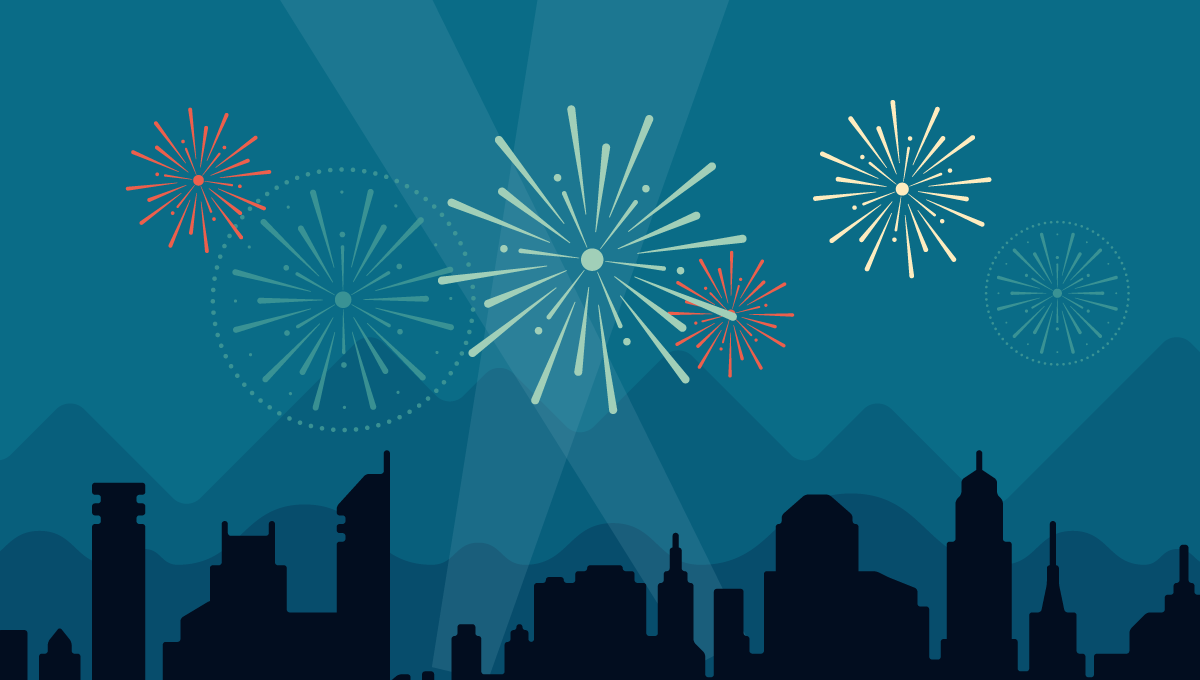 Here's an excerpt:
The concert hall at the Sydney Opera House holds 2,700 people. This blog was viewed about 20,000 times in 2014. If it were a concert at Sydney Opera House, it would take about 7 sold-out performances for that many people to see it.
The WordPress.com stats guys have prepared a 2013 annual report for my blog. I shared the 2012 version with you so thought I'd do it again, as it's interesting – well, to me at least! 2013 was my first full calendar year in the blogworld and I'm amazed at some of this information. Nearly 22,000 views from people in 104 countries, wow! That certainly shows the power of what is rightly called the World Wide Web. Mind you, looking at the map I'm obviously just not appealing to large parts of Africa and Asia, and I clearly need to do more to break big in Greenland! Maybe I should get some gigs other than the 8 at the Sydney Opera House? Any advice will, of course, be gratefully received – preferably of a constructive nature please!
Here's an excerpt:
The concert hall at the Sydney Opera House holds 2,700 people. This blog was viewed about 22,000 times in 2013. If it were a concert at Sydney Opera House, it would take about 8 sold-out performances for that many people to see it.
Click here to see the complete report.
As we start the new year I feel that this blog is at something of a crossroads. Since I retired my life and outlook have changed a lot, and I have a number of things I want to do this year which I hope to be sharing with you in some way – when I think you'd find them of interest, naturally. Whilst I'm still very keen to promote the cause of mental health sufferers, especially where this involves abuse, ignorance and stigma, I want to broaden my horizons. But others are blogging about these issues in far more eloquent words than I could ever achieve, so I'll be focussing less on that here. I'll still write the occasional piece on this theme, of course, and will do some more of my Dates To Note, but not as many as before and as part of a wider range of topics. I hope you'll like what I do and continue to read and support me. I'm also intending to broaden my online presence to complement developing the blog. As many of you know I've been on Twitter for almost three years now, but have used it much less for the past year or so, since I was subject to abuse which took a lot of the fun out of it. I've lost contact with some friends but have made some good new ones too, and I want to make a concerted effort to be more forthcoming there. I'm trying to work out a way of bringing my other online persona into this too – I have accounts with Instagram, Vine, Facebook and even Audioboo and I just don't think I've worked them all out yet. So watch those spaces!
That's enough rambling for now. I wish a very Happy New Year and my heartfelt thanks to all of you taking the time to read this. And I hope to see you again soon.