Posts Tagged '#sharing'
I don't know if it's the same for those of you WordPress users who pay a premium for your site, but we cheapskates who just use the free version recently received an email notifying us of an 'improvement' being made by Facebook. This email came from WordPress – I don't recall hearing anything from Facebook about it directly. I could be wrong on that, but I don't think so. This so-called improvement was the withdrawal of the facility to link our blogs to our personal Facebook pages, which meant that we would no longer be able to share our posts with our friends. No doubt most of mine were hugely relieved at this, but it was an option I know at least a few of them used to read my posts, though they don't actually follow my blog. We could, of course, still copy a link to each post into Facebook, but somehow that extra little step didn't seem quite the same.
I read elsewhere that this change was part of Facebook's efforts to reduce the amount of 'fake news' their site was playing host to. The words 'sledgehammer' and 'nut' spring to mind – this seems to me to be an incredibly extreme reaction by the company as part of the long overdue need to get its act together. Whilst there would, no doubt, have been some who were using their blogs to promote fake news, this ability to link a personal blog to a personal Facebook page could hardly be thought to be a major cause of the proliferation of such crap. I really don't believe that I could be accused of spreading as much fake news in my sporadic posts to my small group of Facebook friends as Fox News peddles every day to millions of gullible morons in the US and other countries in which they broadcast! A small aside here: Fox News is no longer available in the UK on the biggest satellite network – Sky – as the viewing figures were so pathetically low that they decided it wasn't worth paying any longer for the access. I now have to get my laughs elsewhere.
As if that change wasn't enough, Facebook compounded its stupidity by allowing us to share our posts directly to a separate page from our personal one. Yep, if we wanted to spread fake news via our blog direct to a small, private group of friends, we couldn't – but if we were prepared to set up a public page, which could be seen by anyone, that would be alright. Is it just me, or is that breathtakingly idiotic? In effect they were saying that fake news on a small scale was wrong but it was perfectly alright on a large scale: they had taken the sledgehammer to the nut but had hit the tree instead.
I follow quite a few blogs for which there are discrete Facebook pages, and I've hit the 'like' button on several of these. More often than not, they are the ones with much larger followings than mine – sometimes, but not always, commercially oriented – and I hadn't really considered doing this before, as I felt I wasn't in the same league as them. I gave it a fair amount of thought and eventually decided to set up such a page a month or so ago. I haven't promoted it at all since then apart from a passing reference in my post 300 Not Out – A Retrospective  and this probably explains why, to date, only one good and loyal friend has 'liked' the page! It is called – rather imaginatively I thought – Take It Easy . You can click on that link to find it, or on the site name in the image to the right of this post. Or if neither of those suit you, here is the full web address: https://www.facebook.com/takeiteasyblog/
Why would anyone bother, I hear you asking? Well, apart from the ability to read my posts there, I intend it to be a place where I expand on what I do in the blog itself. As regular readers will know, I love music, and often put on the headphones for a late night YouTube session, in the course of which I share the occasional song with my Facebook friends. I am now going to put up a regular 'Song of the Day' on the new Take It Easy page, starting from today – go take a look! These will be separate from the irregular series of #SaturdaySongs that I will still be doing occasionally: those are songs which have some special, personal meaning or memory for me, whereas the Song of the Day will be more of dip into my musical taste, with a little explanation.
In addition to music, I'm intending to make the page a place where followers can go to find other things which interest me, but which I don't want to devote a full post to. So you will, over time, find things which amuse and entertain me, as we can all do with some of that in our lives, can't we? There will also be links to news stories that interest me on topics including, but not limited to, mental health, social issues and a little bit of politics. Don't worry, I'll try to keep it light, but some things are too important not to be raised and shared.  Basically, I'm intending it will become a magazine style page, with the blog as its core. I will of course cross-reference between the page and this blog, but I hope to make them complementary: I see no point in just setting up the page and only sharing posts, which regular followers will probably have seen already. I'd 'love it, absolutely love it' (©️Kevin Keegan 😂) if you'd visit the page and show your love and support by hitting the 'like' button, and I hope you'll feel that to be a worthwhile investment of your valuable time, and will dip in regularly. Thank you in advance, and I hope to see you there – drop me a message if you do visit and let me know what you think.
And finally, to give you a taste of what you'll find there, here's a recent post that you won't have seen on the blog:
(Very) late night music time. I've been listening to a lot of Celtic punk/folk recently, most of which doesn't come from anywhere near Eire! There are the brilliant Dropkick Murphys, from Boston, USA. Then there's the O'Reillys and Paddyhats who, as I'm sure you guessed from their name, are German 😂 Or you could try Selfish Murphy from, wait for it, Transylvania. Yes, really! But I'm giving you this, because I think it's fantastic and contains a good allegory for today's times about people fighting over nothing. This is the Rumjacks who, of course, are Australian 😉
See you soon on the Take It Easy page? 😊
Amongst today's emails – just the usual hundred or so – was the regular Monday one from Bernadette announcing this week's Senior Salon. It was a little different from the norm, however: Bernadette was giving us the sad news that it was to be the last Senior Salon. Looking back, I would guess that at least half of the blogs I read most often and, in particular, comment on, are those to which I was introduced by Bernadette. I understand perfectly why she feels the need to call a halt, and wish that I had the time and commitment to take it on for her – but, as you will have long-since recognised, I'm not the most organised or regular of bloggers! But I will always cherish those bloggers who, through our Senior Salon introduction, I now regard as friends – some have even joined me on Facebook, which is great!
This got me thinking to a post I wrote a couple of years ago. I think I've since recycled it, but it seemed a fitting way to mark Bernadette's final edition of the Salon by sharing it again: it does, after all, talk about how important blogging communities can be for us. So, Bernadette, thank you for all your hard work and commitment, and I'm glad that I'll still be seeing all your new blog posts and what you share on Facebook (and thanks for the Instagram follow, too!).
For a final time, this is my post Ch-ch-changes:
Has it ever struck you how much we can become creatures of habit? Although we may live varied lives, and have many things to occupy our time, at the core of this is likely to be a foundation of what for each of us is our 'norm.' Wherever we may be, and whatever we may be doing on any given day, we will most likely be framing that activity in the context of a routine of some kind. At its simplest level, this can be something mundane, such as what time we get up in the morning, whether we have breakfast or not, and if so whether we have it before or after our morning ablutions, that kind of thing. However free-spirited we may believe ourselves to be, we all have our own behaviour patterns, whether or not we recognise them as such. Since I retired nearly three years ago my routine has changed – I don't have to worry about being up and ready in time to catch the train to work, and I don't have to compress the things I would rather be doing with my life into evenings, weekends or holiday time. But there is still a routine there, it has just adapted to the change in my circumstances.
So, what happens when something knocks that norm? How do we adjust to it? If something big happens to us – a major family event, perhaps – we tend to take it on, challenge it and manage the required change. Births, marriages, deaths and other events in the family have a massive impact, but we try our best to deal with them, to cope, and to move forward with our lives. I have recently had such a change with one of my children (who are both adults, but still children to me!), who has needed help and support, both in the practical sense and also in a more spiritual way. For me, the realisation that this has made a difference to my life has manifested in several ways, a very simple example being that I have seen and spoken to my ex-wife more often in the past few months than in the whole preceding eight years since we were divorced. I'm not presenting that as either a good or bad thing – our divorce was perfectly amicable and we are both content with our outcomes – but it brought home to me the sense of family changes and the impact they can have. But I don't intend to say any more about that: it is too personal, particularly for my daughter, and isn't for publication.
Let me instead give you a much less important example – less important in the great scheme of life, that is, but it has nevertheless made me think. I've mentioned before that I have been invited to become part of the Senior Salon, run by Bernadette of the Haddon Musings blog. Since Bernadette started this six months ago it has developed into a vibrant community of bloggers of a certain age, with a wide range of interests, and it has become a part of my routine to take part in it. I enjoy the range of interests that fellow bloggers share, and it has got me into the habit of posting at least once a week so that I have something new to offer. Yes, I still have my hiatuses but they are fewer. And if I want to think of myself as a blogger, regular posting is kind of important, right? The Salon starts each Wednesday, with an email notification that the new link up has gone live. This email usually arrives around 7am UK time and my Wednesday norm has become a morning trip to see my lovely nurses for my regular bandage change, followed by a return home, breakfast and my thoughts turning to converting the ideas that have been stumbling around in my brain into a post. Or, like today, I sit at the keyboard and pray for inspiration – you can tell, can't you! Ah, but I can see you thinking, today isn't Wednesday. Correct! Have a prize! I didn't get the email yesterday, and so I spent the day watching the Euro 2016 football instead. Tough job, but someone has to do it. Nor did I get the notification today, and I began to wonder if perhaps Bernadette was ill, and unable to set up the Salon this week. But there it was on her blog, so all was clearly well with her. From our interactions on our respective posts I thought it highly unlikely that I had been banned, so I checked my WordPress settings for the blogs I follow. Have any of you ever seen this message:
"You have blocked all notifications for blogs that you follow"
I certainly hadn't come across it before, as it seems to me to be a very strange thing to do. What is the point of following blogs if you don't want to see what people are saying? To be honest, I didn't even realise that the setting existed. Fortunately, WordPress also kindly told me how to change it, which required no more than one box to be unchecked, and normal service has been resumed. But it left me with a few thoughts. How could I have changed such a setting when I didn't know it was there? Do I have a maleficent alter ego who creeps into my blog when I'm asleep and changes everything? Are WordPress operating some kind of practical joke to see how alert we are? (in my case, not very alert, apparently!). Why did this matter to me anyway?
There were two main reasons as to why it mattered. The first was that it made me realise how unobservant I am. I probably get around 30-40 emails each day announcing new blog posts, and I hadn't realised that I saw none of these yesterday and, so far, today. I pride myself on being intelligent, aware and alert, but clearly I'm not as good as I thought! The second was the change in my routine. In six months my Wednesday has shaped up as I described it earlier, but yesterday was different. Every time I checked my emails I looked for the one telling me that this week's Salon link was live, but to no avail. Yet still I didn't spot that something was amiss. A change, albeit a small one, had taken place, and it was a little disconcerting. I had been taken out of my Wednesday routine and it just didn't feel right. My regular habit had been broken. I've found both the problem and the solution, and will be enjoying my usual participation in the Salon, although I am coming 'fashionably late' to the party this week.
Am I being stupid to think this way about it? Am I building it up beyond its importance? You might think so, but I don't. Our routines and habits are important to us, however trivial they may seem to others. The sum of all our little pleasures – like reading other people's blogs – adds up to the whole of our enjoyment of life. Every little part has its place and its importance. A wise man once said:
So the days float through my eyes
But still the days seem the same
But in its own little way, yesterday didn't feel the same. Strange thing isn't it, this life and the way we live it.
Categories:

Ch-ch-changes Revisited, Thoughts
#blogs, #experience, #Facebook, #family, #friendship, #life, #sharing, #support, #writing, Instagram
As ever, WordPress have prepared a 2014 annual report for my blog. I've shared the previous two so am maintaining continuity with this one. Although total figures were slightly down on 2013 – I only managed to fill the Sydney Opera House 7 times this year, compared with 8 last year – I'm still very pleased that so many have taken the trouble to read some of my ramblings. Considering that I had a 7 month break from blogging I'm grateful to you all for staying with me. Thank You!!
I'm planning to be a little more regular with my blogging in the New Year and I hope that you'll enjoy what I do. If so, please spread the word: tell all your friends and family! The more the merrier! All bloggers appreciate their readers – it's good to have some validation of what we write – so I look forward to an ongoing virtual relationship with you all. Happy New Year!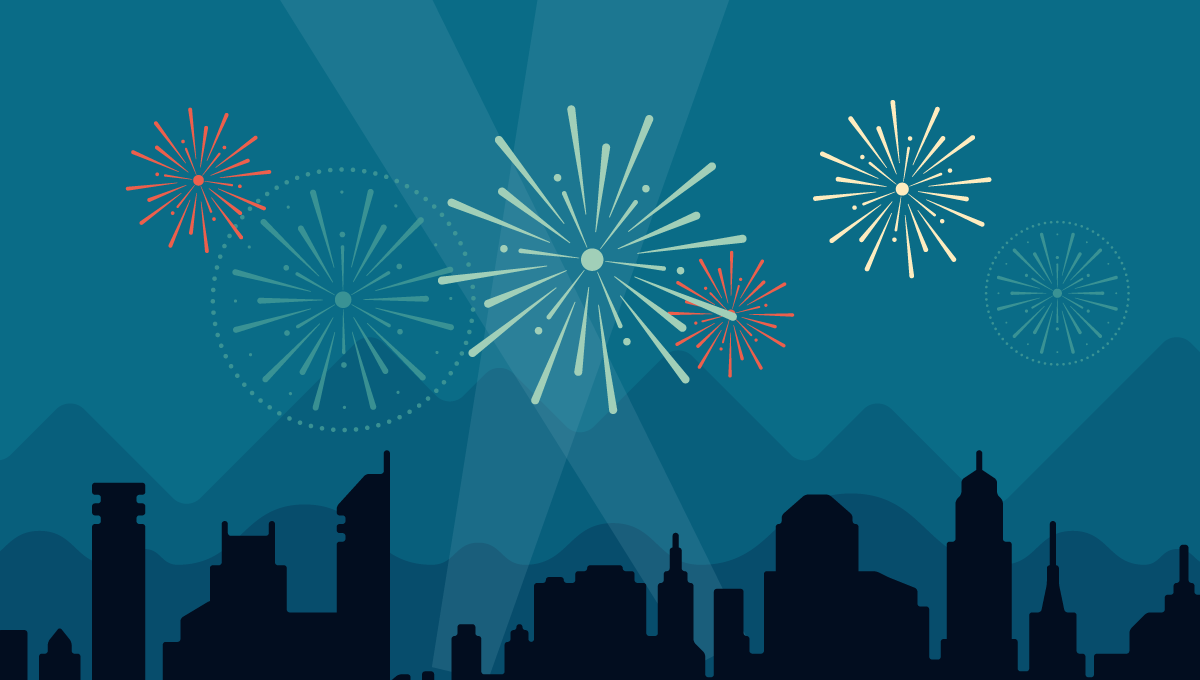 Here's an excerpt:
The concert hall at the Sydney Opera House holds 2,700 people. This blog was viewed about 20,000 times in 2014. If it were a concert at Sydney Opera House, it would take about 7 sold-out performances for that many people to see it.